CHILDREN'S WISH
in partnernship with visa

Every year, an average of $1 billion is thrown away in the form of partially used gift cards.

For Children's Wish Month, VISA teamed up with the Children's Wish Foundation to put those wasted funds to better use.

We set up Wishmaker machines beside indoor fountains in big shopping malls, inviting shoppers to donate their almost empty VISA gift cards.


Make a wish for you, make someone else's come true.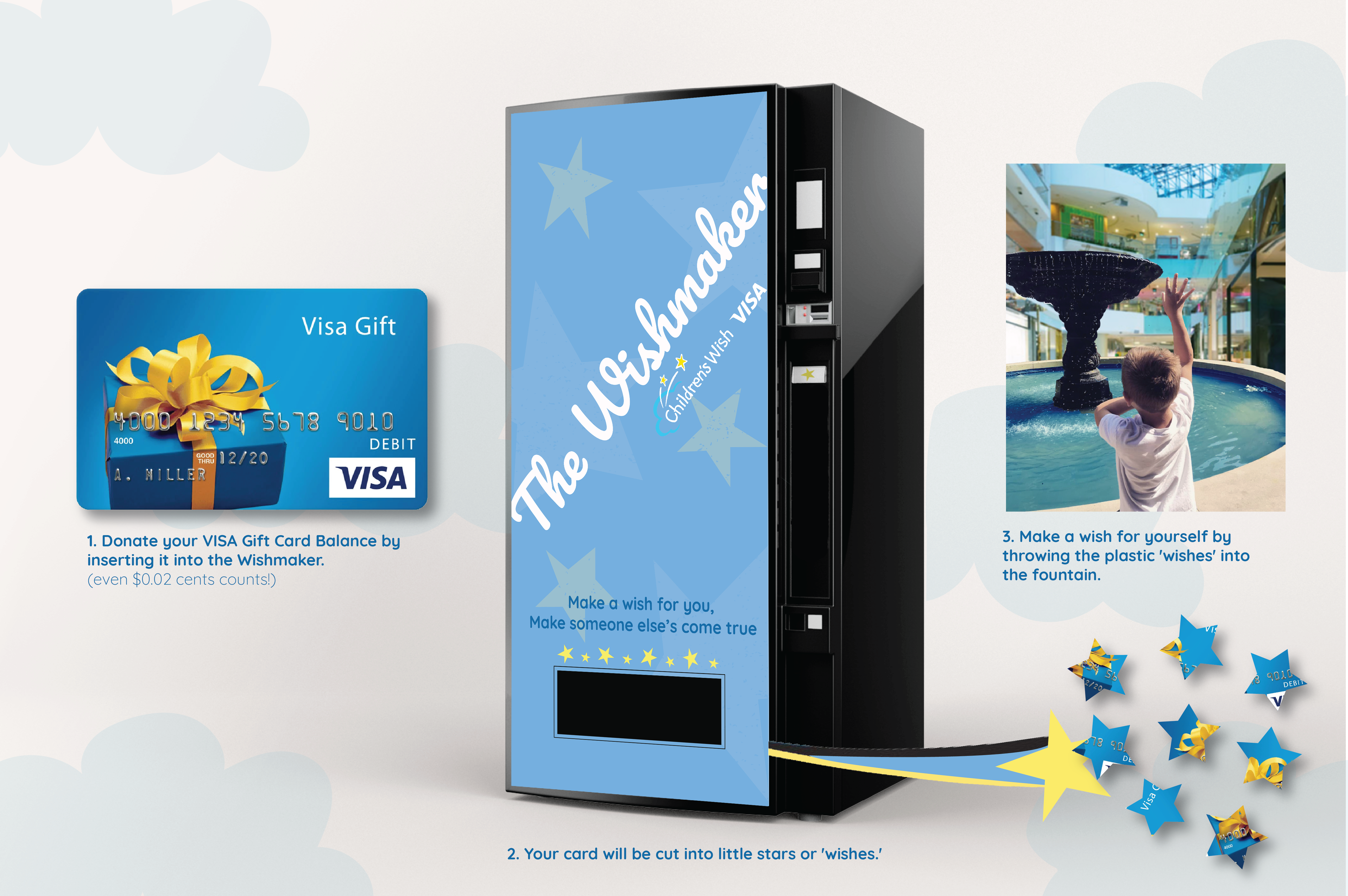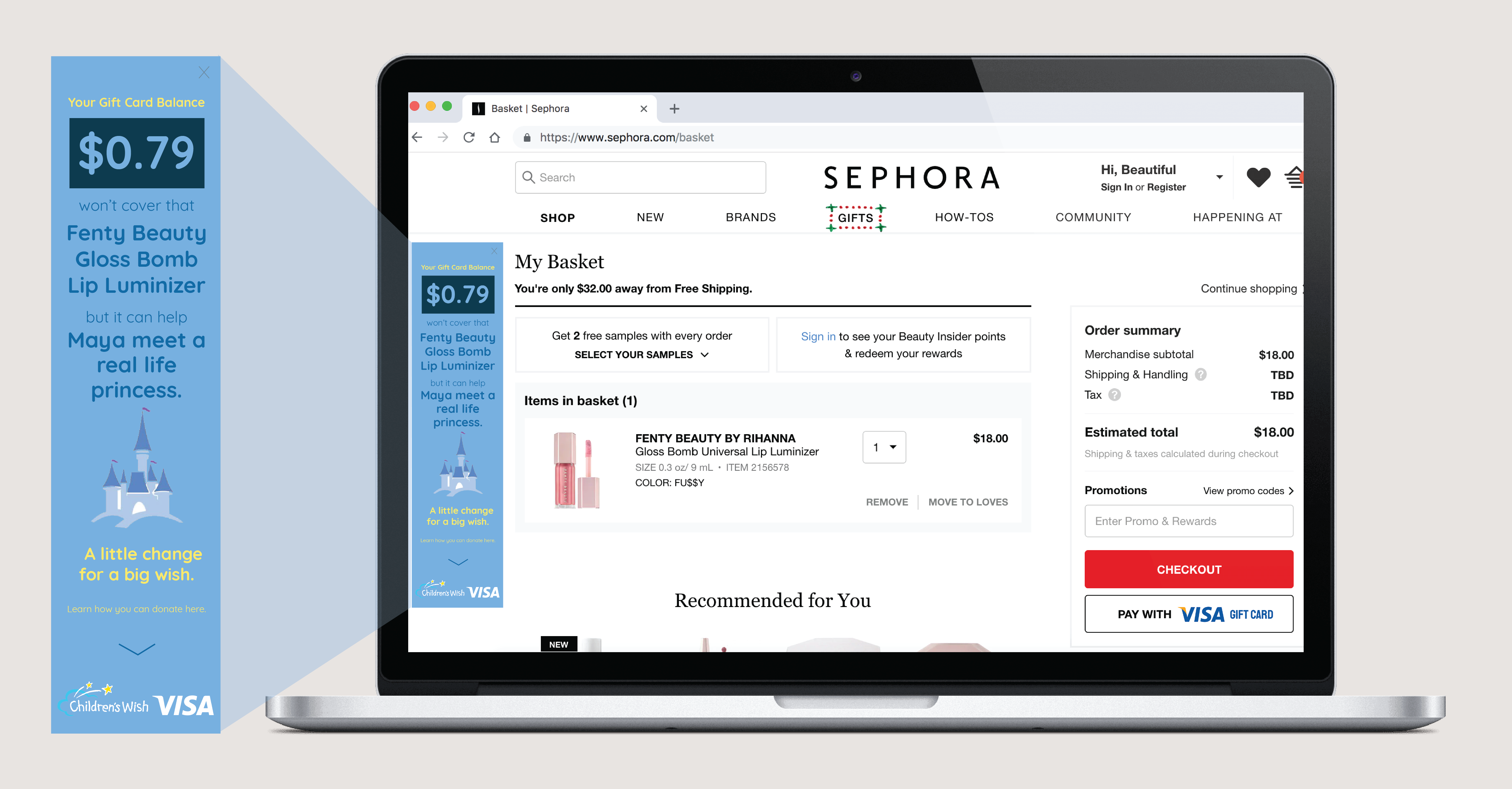 copywriter: jenai kershaw